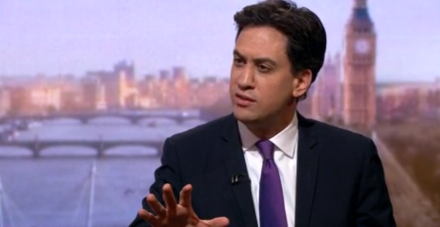 Dear xxx
More than 18 months ago, David Cameron announced that you and he had reached agreement on increasing transparency around the ownership of companies based in your jurisdictions. This was to reduce the opportunity for them to be used for tax avoidance, evasion and other illegal activity.
He said that you and he would focus on beneficial ownership, and that you would publish the true owners of shell companies based in your jurisdictions. He claimed that this was a "very positive step forward" ahead of the G8 meeting in June 2013, and followed it up with a letter saying that
"Beneficial ownership and public access to a central register is key to improving the transparency of company ownership and vital to meeting the urgent challenges of illicit finance and tax evasion".
However, since then no Overseas Territory or Crown Dependency has produced a publicly accessible central register of beneficial ownership. And, despite his initial enthusiasm, David Cameron has done nothing to ensure that they are produced.

Ahead of the General Election in May, I am writing to put you on notice that a Labour government will not allow this situation of delay and secrecy to continue. Labour will act on tax avoidance where the Tories will not.
All UK Overseas Territories or Crown Dependencies will have to produce a publicly accessible central register of beneficial ownership within six months of the election of a Labour government. If any Overseas Territory or Crown Dependency does not meet this deadline, we will ask the Organisation for Economic Co-operation and Development (OECD) to put them on the OECD's tax haven blacklist.
Yours sincerely,

Ed Miliband
_________________________________________________________________________________
First, I have a few interests to declare -
I have been a member of the Labour Party since I was 18 years old.
The second declaration to make is that I have stood for election to the States of Jersey twice, where my campaigns received donations from individuals whose employment was in the finance industry (or at least dependent on finance), a trade union which represents hundreds of finance workers in the Island, plus my own person income which until that point had been from employment in finance and law.
That interest combined with the fact that the majority of my friends and family (and no doubt constituents too) are either employed in finance or employed in industries which are dependent on finance, and the fact that the tax revenue we make from finance funds the public services that I want to see protected, is why I make no apologies for holding the view (and policy) that maintaining a strong finance industry is fundamental to our Island's economic future.
It is precisely because I hold that view that I have cringed at virtually every statement and comment I have seen issued since Ed Miliband sent his letter to the heads of government of the British Overseas Territories and Crown Dependencies, and why I believe that the media have deliberately fanned the flames of hostility to generate more hits for themselves.
The most important fact surrounding this situation is this - Ed Miliband is most likely going to be the next Prime Minister of the UK. Whether you like it or not, Labour has consistently been ahead in the polls since Ed Miliband took over as leader of the party, and is most likely to emerge from the forthcoming election as the largest party (with or without a majority).
Given that this is not only a possibility, but a likelihood, the last thing Jersey should be doing is ridiculing what a potential Prime Minister says. We must treat what he says with absolute seriousness. Ed Miliband has already proven that he has no problem whatsoever taking on the Establishment over an issue of principle, as he demonstrated with his stance against Rupert Murdoch and News International. Despite his geeky exterior, he is a formidable politician who puts action behind words, doing what is morally the right thing, even if it is politically the harder path to go down.
If Ed Miliband becomes Prime Minister and decides to put Jersey on the UK's blacklist (which is separate from the OECD blacklist) then our finance industry would be practically wiped out over night and, no matter how unfair Jersey may consider it, the UK government has the power to do that so we must be wary.
So when he speaks, we must listen and respond calmly and reassuringly. Playing party politics over this (which is some of what we have seen so far) is the wrong way to deal with this.
If the UK government says they want us to create a publicly accessible central register of the beneficial ownership of companies, then rather than kicking our toys out of the pram and crying "no, that's not fair!" (which, by the way, carries no sympathy whatsoever amongst ordinary UK voters) we have to adopt an approach that is more conciliatory and responsible, where we demonstrate our willingness to cooperate so we can negotiate constructively over either how we implement such a register in a way that doesn't harm Jersey, or alternatively (and probably preferably) act to reassure the UK that it isn't necessary for us to do so for this reason or for that reason.
Our finance industry operates in a global market, and you cannot expect to be allowed to play the game if you aren't prepared to accept the rules agreed by all the players. Since 2008 international perceptions and priorities have changed and we are kidding ourselves if we think we can ignore what the major economic players have to say about how we provide our services.
We must swim with the tide, not against it. The yah-boo jeering from the media at Miliband is completely destructive, does not represent mature politics and does not secure Jersey's position because in the UK it will either be ignored or it will be treated as a sign that we don't want to co-operate.
We are an Island of 100,000 people when the UK is a country of 65 million people. Defiance will not get us anywhere. It is constructive engagement with all UK parties that is necessary to see that any potential UK government is content with how Jersey operates.
The Jersey government has officially made this (quite measured) response -
http://www.gov.je/News/2015/Pages/JerseyTransparencyStatement.aspx
Jersey Finance has made this (slightly less, but still quite measured) response -
http://www.jerseyfinance.je/ceo-blog/miliband-and-public-central-registers#.VNZn3misUp5
Whereas the JEP's editorial comment today was embarrassing to behold, not least because right under the headline "Get your facts right, Miliband", the JEP proceeded to then refer to him by his brother's name David, rather than Ed. You just couldn't make that sort of comedy gold up.
But the JEP response (which inevitably helps shape the tone of the public discourse) was, in my view, irresponsible, and will have helped turn the public against Miliband, when the last thing Jersey needs is for there to be widespread hostility against the British Prime Minister, and for there to be mutual distrust.
This is the exact sort of destructive response that has prompted me to write this blog. Other media (ITV in particular) has been particularly inflammatory, hysterical and inaccurate.
So I want to go through some of the accusations labelled at Miliband and show why they are complete nonsense and why our approach to these sort of things needs to be more mature and less inflammatory if we are to secure our finance industry for the future.
First, here is the full press release (including the text of the letter) sent out by the Labour Party, most of which the contents have been ignored by the media, both local and national -
http://press.labour.org.uk/post/110282443734/miliband-tells-tax-havens-open-your-books-in-six
The first point to address is the claim that "this is a cheap shot at Jersey by the Labour leader".
This is demonstrably nonsense.
The letter that has been sent out has been sent to 10 different jurisdictions. It has been sent non-discriminatory to all Crown Dependencies and major British Overseas Territories.
This is not a unique letter to Jersey, based on a purely Jersey context, but a blanket letter to encapsulate a broad issue across the board.
Jersey has not been singled out in any way with this letter.
In fact, the only time the word "Jersey" appears once in the Labour press release, is when they are actually specifically saying that we are ahead of all the other jurisdictions (including Guernsey) in terms of where we are with a public register, but that we had set ourselves a deadline to report back to the UK which we have missed.
When a letter is sent to the heads of government of 10 jurisdictions, each with unique economies and regulatory systems, it is blatantly obvious that not all of what is said will apply 100% to Jersey.
The JEP editorial goes on to say that Miliband should get his facts right, as Jersey meets all international best-standards practices... despite the fact that at no point has Miliband ever suggested that that wasn't the case! A total strawman argument. He's proposing a new standard, which he has every right to do.
ITV has claimed that Senator Gorst has "
rubbished Milibands claims
" without once referring to what those claims actually are (as I've said, there is only one clear claim and it is true), followed by an interview where the Chief Minister speaks very calmly around subsidiary matters of Jersey complying with international standards, and not the specific issue in the Miliband letter.
Such a headline from ITV is not just factually incorrect, but is deliberately attempting to muddy the waters and make an enemy out of the Labour Party.
Jersey Finance in their statement have made the point that Jersey already collects all of the information that the Labour Party want to be accessible, but that it is only available to law enforcement agencies, rather than on a public register. They argue that a public register would be of dubious value.
That is a fair argument for them to make.
Their job now (in conjunction with the Jersey government) is to make that case to the Labour Party so that we satisfy them that it is not necessary in Jersey's case, and the other jurisdictions will have to do their own thing.
But if the UK is adamant that they want the register to be public, then it doesn't matter one iota that no other jurisdiction does it, we either have to implement one, or we risk ruining our relationship with our single greatest economic partner.
It will be up to use to decide how we best approach that issue in a calm and measured way. Slinging mud will not help us.
Jersey has absolutely nothing to fear from a Labour government in the UK led by Ed Miliband, unless we specifically create a conflict which is not in Jersey's interests.
What everybody needs to understand is that there is no future for a finance industry based on tax avoidance. Tax avoidance is out of fashion. When the government of the UK is inflicting austerity on it's people, every pound that is avoided in tax is a pound that has to be taken out of the local school, or the NHS, or fewer police on the street etc.
The UK, and all countries, have every right to ensure that they collect all the tax that is due, whether it is evaded or avoided.
Jersey has cleaned it's act up a lot, and is rated highly by the IMF and OECD. But to say we are completely without problems is to be dangerously complacent.
When things like Jimmy Carr's K2 scheme are linked to Jersey, the UK gets annoyed. If we can demonstrate ourselves to be willing to work as a partner to ensure that sort of thing doesn't happen in the future, then we can be in the UK's good books.
What will place the Island in real trouble is if we have a repeat of what we had last year when Senator Bailhache attempted to delay the implementation of a Tax Information Exchange Agreement on the basis that it would be bad for Jersey for us to go ahead with it when other jurisdictions were lagging behind.
Thankfully the States showed it's contempt for his proposition, but had it been accepted it would have sent out a message to the world that we were uncooperative and had something to hide.
The Chief Minister was utterly spineless and naive for re-nominating Senator Bailhache for the position of External Relations Minister after this whole episode, where he is essentially in charge of the Jersey London office (which I recently visited and is very impressive) to spread the word for Jersey there.
That is the real threat to our finance industry that we face. The Jersey Nationalists who are stuck in the old days and don't realise that the new market is one based on transparency so that legitimate businesses benefits from the services that Jersey provides, and absolutely mitigates the chances of dodgy business going on. That's what the world wants to see and we are right when we embrace it wholeheartedly, rather than drag our feet in the ground like Senator Bailhache wanted us to do.
If the media wants to find the real threat to Jersey, they should start by looking within our own shores first.
___________________________________________________________________________________
[Edit 10/02/15]
The story continues and the media continues to do a terrible job at reporting it.
Here they again say that Deputy Le Tocq has hit back at the claims made against Guernsey.
No where in this letter does Deputy Le Tocq hit out at the single claim that Miliband has made about Guernsey, which is that Guernsey has not introduced a public register of beneficial ownership. Why has he not contradicted that point? Because it's true!
Yet ITV have simply allowed the Chief Minister to get his own message across, without even attempting to challenge him.